WELCOME to
THE ACADEMY OF
HEALTH AND FITNESS
a local Bergen County Gym for Kids, Teens, and Adults
Bergen County Personal Trainers and Local Group Exercise Classes in Waldwick, NJ: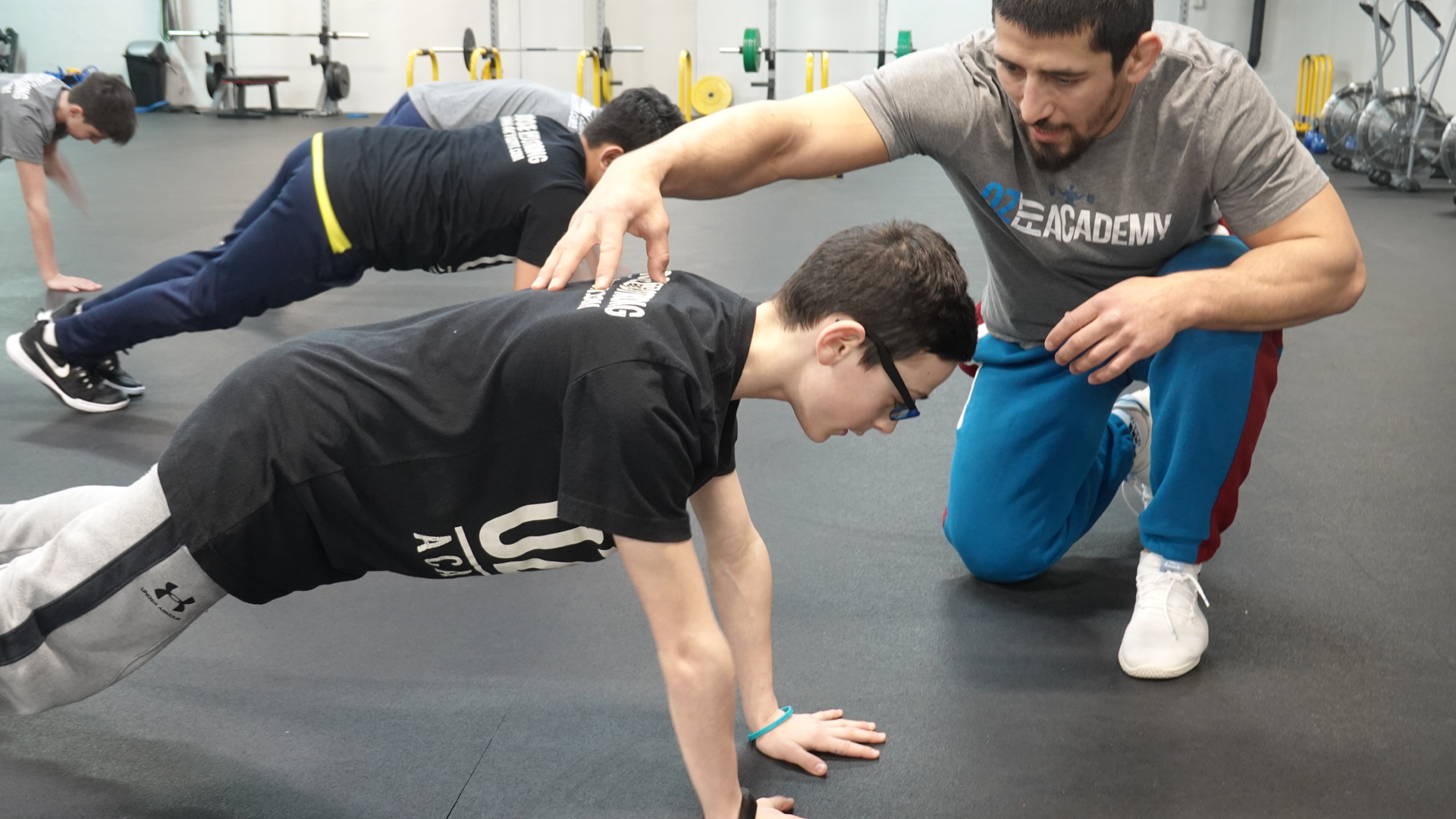 Get Started
Reach your goals, feel better, look great.
Group Training Classes in Bergen County NJ
Together, we are strong. Come to one of our group training exercise classes in Waldwick, NJ. We created specialized group training sessions for kids, moms, dads, and anyone looking to get in shape in Bergen County.
One on One Personal Trainer in Bergen County
Personal trainers are ideal for one-on-one exercise classes that will get you tangible results. Do you need to lose weight, build muscle, get six pack abs, or want privacy? Then finding a local personal trainer in NJ would be the best choice for you. Work with Ozzy, an actual Mixed Martial Arts Fighter from MMA World Series of Fighting.
Youth Fitness Programs in Bergen County NJ
We empower kids and teens to live healthy fulfilling lives through exercise and fitness. Invest in your kids health and you will provide them the key to a productive happy life. Our local exercise programs for kids are ideal for groups or one-on-one sessions. Lose weight, stay active, and achieve lasting results.
MMA Classes in Bergen County NJ
If you're looking for local MMA classes or an MMA Gym in Bergen County, then you've come to the right place. We use the same mixed martial arts training methods that won our founder, Ozzy, a place in the MMA World Series. Learn the secret to success in the cage and in life.
Wrestling Classes in Waldwick, NJ
With our wrestling training technique we will help you bulk up or slim down to make the ideal weight for your weight class. Learn how to compete at the highest levels and learn the wrestling skills you need from a professional MMA fighter and trained Wrestler. Clear off your trophy shelf, it's about to get crowded. These classes are for any age group.